Instructions for adding new mailboxes for program Mozilla Thunderbird
The word "domen.lv" corresponds to your domain name for all the text (For example, web-hosting.lv).
Start program Mozilla Thunderbird.
Select Tools -> Accounts Settings from Menu. Press «Add Account»
Account Wizard is started.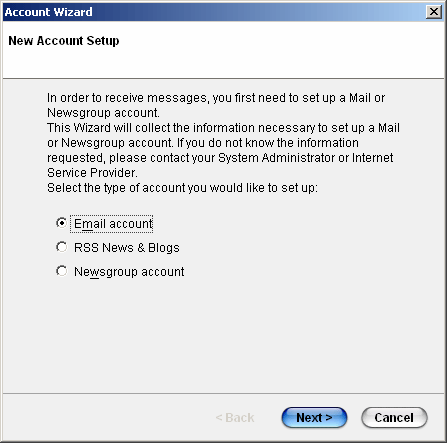 Select «Email account» and press «Next».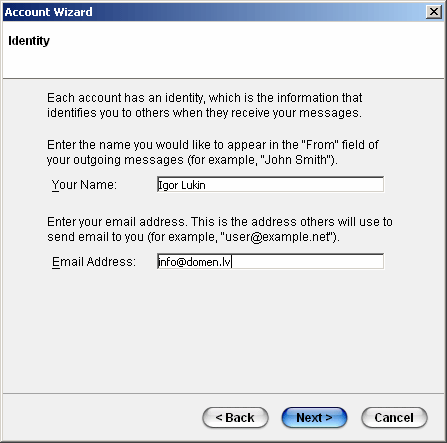 Enter your full name, it will be shown in logo «from whom the letter is» and electronic address.
Press «Next».
Enter address of mail server and protocol for receiving mail in the next logo. Select server mail.domen.lv and protocol Pop , as shown on the drawing: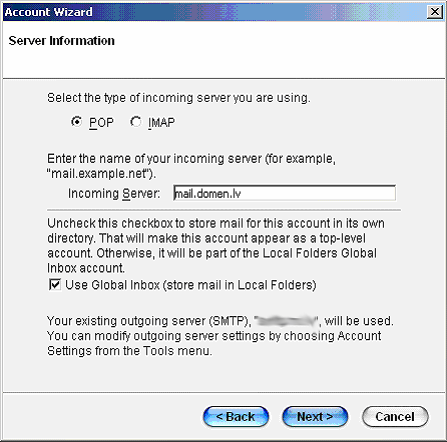 Press «Next».
Program requests to enter user name and password
User name = enter your electronic address.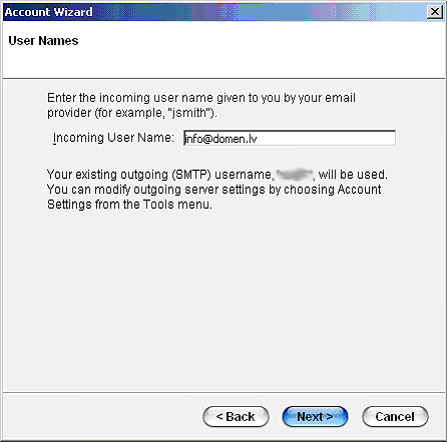 Press «Next».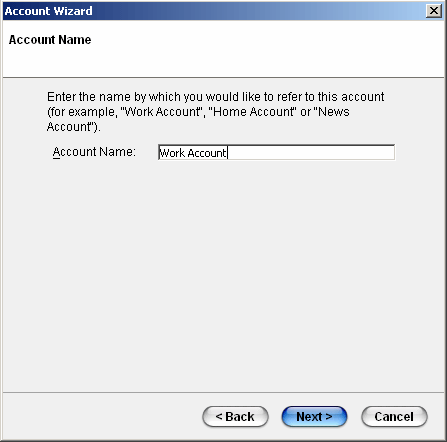 Enter this mailbox name. Names may be various, for example – «working box».

Press «Next».
Check all data you entered. If everything is OK, press «Finish»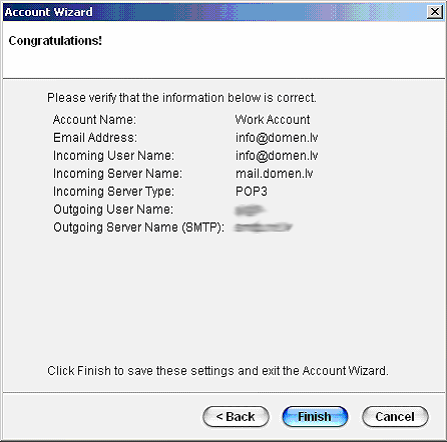 The next window will look somehow like this: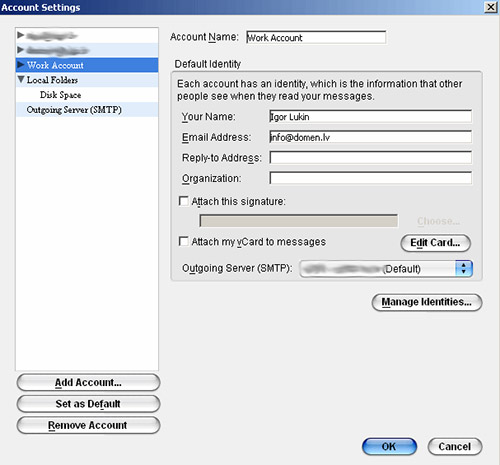 For adding a new mailbox, press «Add Account». For removing a mailbox, press «Remove Account».